Express yourself in Lebanese Arabic.
Learn Lebanese Arabic online with a local. Improve your dialect with ease and flexibility. Flexible Schedule
We understand that it's difficult to commit to a strict schedule. That's why we try to be as flexible as possible with our lesson schedules. Easy & Fun
Most language courses tend to be too serious and stiff, making language learning feel like a job. We take things more lightly, making sure learning Lebanese is enjoyable.
The Types of Lessons We Offer
Prepared Lessons
For all levels.
Structured lessons.
Study sheets.
Practice and exercise sheets.
Conversational Lessons
For advanced students.
Practice session.
Discuss topics.
Talk, Listen, Understand.
Group Lessons
For all levels
Groups of 2 to 5 students
Course set: 12 lessons
Twice a week for 6 weeks.
Our Teachers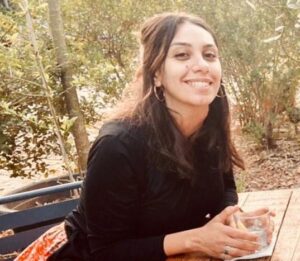 Hiba
I'm the founder of Learn Lebanese Arabic. Since 2011 I worked on sharing my love of the Lebanese culture and dialect through my YouTube channel and books. Teaching has allowed me to meet new people who became real friends, and, for that, I'm really grateful!
Our Lebanese Lesson Price List
Check the discounted prices below the regular price.
30$/hour
Book 8 lessons for $240 $200, and save $40.
20$/hour
Book 8 lessons for $160 $145, and save $15.
16.7$/hour
A 12-lesson 6-week course for a total of $200.
Tell Us a Little Bit About Yourself
Frequently Asked Questions